Our article Olive oil factory has been created for users who want to buy olive oil and want to communicate with olive oil factories. We produce olive oil under the brand Taha Kervan. The olive oil factory is located in Hatay province Antakya district. So, You should continue reading for more detailed information about the olive oil factory.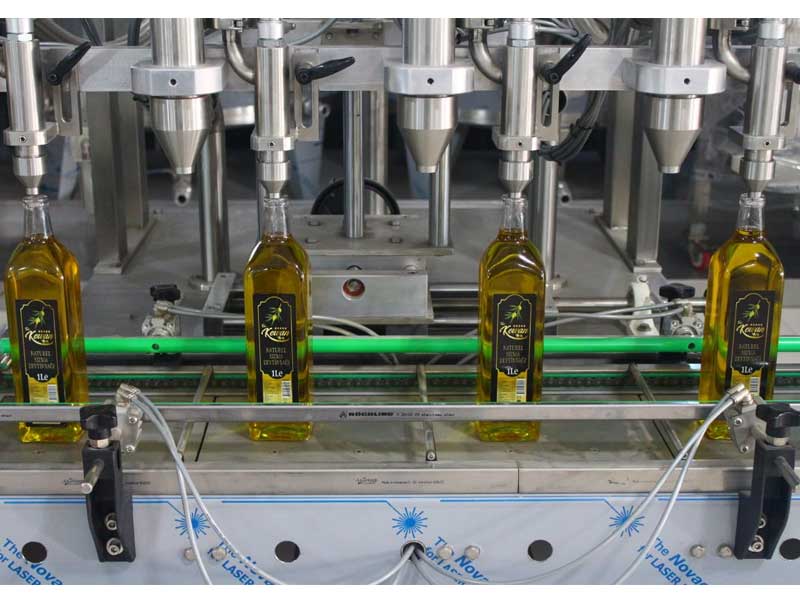 Olive oil factory production stages
Olive oil production is a long process that begins with the cultivation of olives and ends with the use of the consumer. The practices during olive production also affect the quality of olive oil. For this reason, the olive production process should carry out meticulously. Lastly, Olive oil production stages are as follows; Harvesting, squeezing and packaging of olives.
Harvesting process
Every step is very important to produce high quality olive oil. One of them is the process of harvesting olives. This process not only affects the quality of olive oil, but also affects the yield which obtained in the next year. For this reason, olives must be harvested at the right time and with the right methods.
Press operation
Firstly, Carefully picking olives must be pressed without waiting. Secondly, Olives that will not be brought to a suitable condition after they are collected and that are kept are starting to oxidize. The amelioration of this situation. It can also be reduced to oleic. way of tightening the head; The method is the pressing method, the hot pressing is the cold pressing method. Lastly, Each tightening method has its own characteristics. We don't want to like this technical information.
Bottling process
The olive oil obtained after the squeezing process collected in large boilers. Because, These boilers are connected to filling machines. Therefore, The bottling process carried out without human touch with the fully automatic filling machines in our facility. We mainly fill 250 ml, 500 ml, 1000 ml, 5 liters and 18 liters.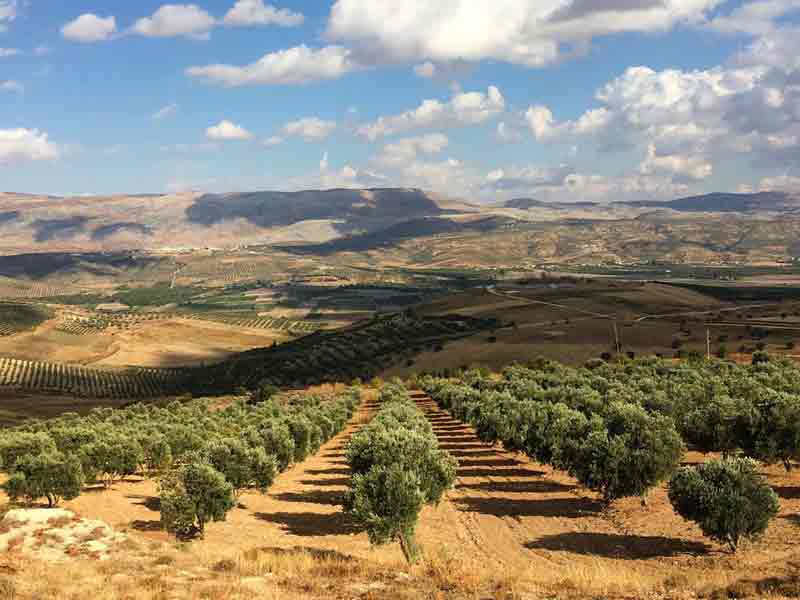 Olive oil factory export stages
Turkey has an important place in olive oil export. It is in the top five countries in the world. In recent years, it has started to be prefer more due to increasing logistics costs. Turkish olive oil producers are also working hard to promote Turkish olive oil to the whole world by evaluating this situation.
Order
Olive oil export is a process that must carries out meticulously for us. It starts with customers creating an order and ends with delivery. Since this process starts with the order, this stage should be carried out in a healthy way. Learning all the details while taking the order will ensure that the production and delivery stages are managed correctly. Thus, for the manufacturer and the customer not to be in a difficult situation, the order must be taken correctly and all the details must be signed with the "order contract".
Order from the olive oil factory
Our company, which has been producing since 1977, is capable of meeting all your olive oil needs. If you want to buy olive oil from Turkey, it will be enough to contact us. In addition, you can follow our social media accounts  ( facebook – instagram – pinterest – google ), to have information about our company and to be informed about the developments.
Production
After the receiving order, the production phase starts. The production mentioned here is the bottling process of the already existing olive oil. Furthermore, It is the filling of the olive oil type requested by the customer into the specified packages. If the customer wants private label production, label design should also be done here. This whole process completed before the delivery date agreed with the customer.
Delivery
After the production completed, olive oil is delivered on the day and place determined by the customer. Upon the customer's request, we have delivery options such as factory delivery, port delivery or delivery to address. The mode of delivery should also be specified in the contract. Even if a special situation develops, necessary precautions by informing in advance.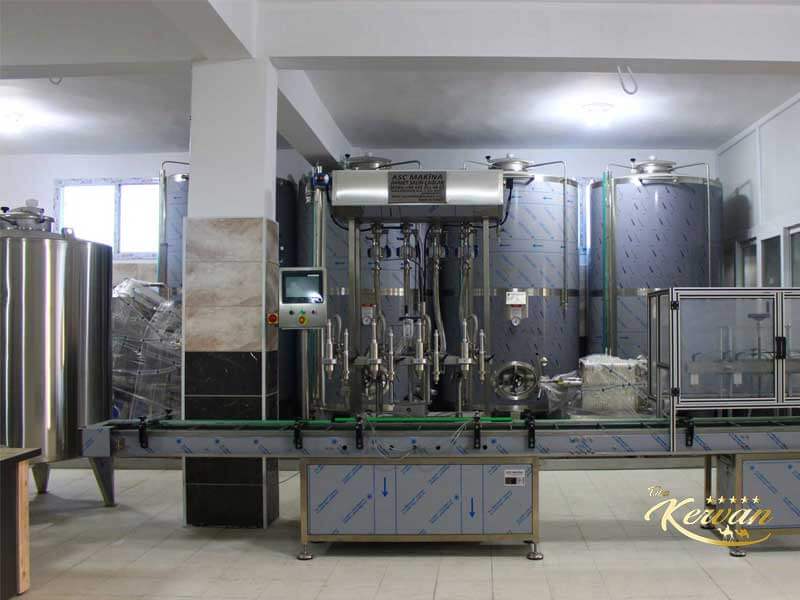 Olive oil factory customer relations
As an olive oil factory, we attach great importance to customer relations. Producing olive oil and selling olive oil bring different sensitivities. Since the product we produce is very beneficial for human health, we take care to ensure that all processes carried out in accordance with human ethics and servants.
Dating Olive Oil Factory
We welcome our customers who want to buy olive oil in our olive oil factory. For us, friendship and hospitality come before trade. For this reason, we take care to establish good relations with our customers.
Presentation
We move on to the presentation part of our customers who are curious about the olive oil they want to buy and the olive oil factory where produced. Because, A presentation made about our olive oil factory, our olive oil production, our brands and our history.
Tasting
We introduce our product range to our customers who want to buy olive oil. In addition, we want them to be sure about us by tasting each product. This process, which is a bit tiring for our customers, is the basis of the business relationship that will last for many years.
Agreement
Our customers who came to this stage learned about us, got to know our products and olive oil factory and decided to buy olive oil. So, With the contract, all the details determined and signed by both parties. Other processes carried out according to this contract.
Olive oil factory certification
Firstly, There are documents that olive oil factories producing olive oil must obtain. Secondly, These documents prove the standards of olive oil production. It is indispensable especially for exporting companies. Each country has its own standards, but some documents have international validity. Lastly, The documents required by the companies producing olive oil are as follows;
Iso 9001
It is a quality management system certificate. Organizations that have this certificate declare that they meet the needs, demands and regulatory requirements of the sector. ISO 9001 a form of quality management system accepted by international platforms. All processes, from customer satisfaction to professional management of all processes, product and label design, sales and purchasing, carried out in accordance with ISO 9001 standards.
Iso 22000
It is a food safety management system. It is a document that companies selling in international markets and operating in the food industry should have. Due to the different food regulations of each country, international standards have determination with ISO 22000.
Fssc 220000
Created by the Food Safety Certification Foundation. It is the document that food manufacturers operating in the food sector should have. It is an internationally accepted, ISO-based certification program used in the inspection and certification of food safety systems.
GMP
Hygienic conditions must be ensure in the production of products that directly affect human health. Providing hygienic conditions and making the production under these conditions is by applying GMP (Good Manufacturing Techniques). GMP is a set of rules that must follow in order for a product to be effective and safe, starting from raw materials and packaging materials until it reaches the consumer. In GMP, the aim is to ensure zero defect, and the target is to ensure continuous quality.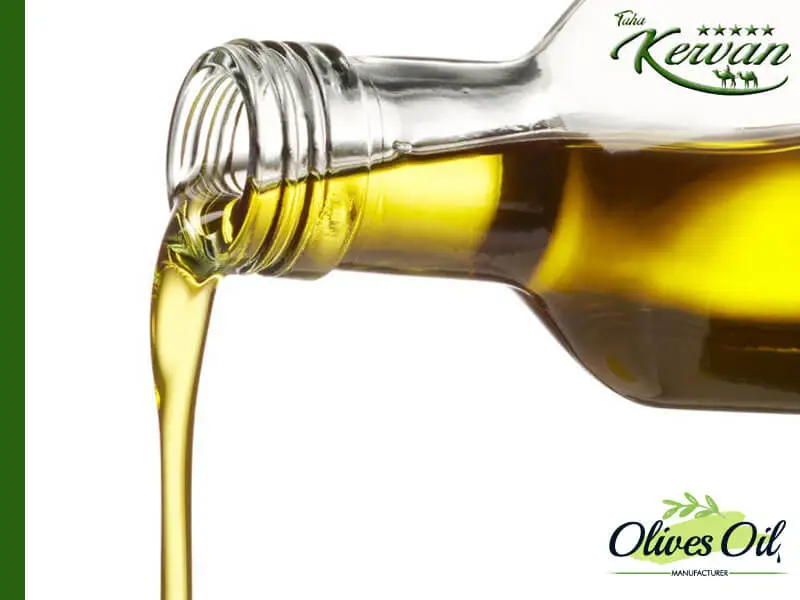 Olive oil factory contract manufacturing stages
As Taha Kervan olive oil factory, we provide filling services to our customers. Our customers, who have their own brand, can buy the olive oil that they demand with their own brand. Thus, while our customers direct all their operations to olive oil sales, we, as an olive oil factory, produce the requested product in the best quality.
Private label manufacturing contract
It is the production contract between the olive oil factory and the customer. All technical details regarding the requested product are specified in this contract. All responsibility for olive oil production rests with the olive oil factory. In the private label manufacturing contract, the customer referres to as the seller. The producer party referres as an olive oil producer.
Packaging selection
Customers who want to buy olive oil from the market first see the packaging of the product. For this reason, packaging selection is very important. We produce in 250 ml, 500 ml, 1 liter glass and pet bottles as standard. We also have 5 liter and 18 liter tin production.
Label design
Label design is as important as packaging selection. No matter how high quality the packaging is, if the label design is not good enough, you will not achieve the desired result. For this reason, label design should have impressive features that describe the product well and consist of quality visuals.
Olive Oil Factory Production
The manufacturing process is the easiest part for us. After the label and packaging selection made, the preparations completed in the production facility. After that, olive oil production begins. Olive oil, with the features request by the customer, filled into selected bottles. Olive oil is produced in fully automatic filling machines without human touch. After the filling process, it is taken to the labeling band and all products are labeled. The products, which meticulously checked by the quality control personnel, are ready for packaging
Delivery
After the production completed, the packed olive oil is ready for delivery. As Taha Kervan, we have factory delivery, port delivery and delivery to address. According to the customer's request, delivery is provided as specified in the contract manufacturing contract.
Olive Oil Factory FAQs