Olive oil producers; It is one of the most curious subjects of companies that want to buy olive oil. They also referred to as olive oil producers. Meanwhile, we are producing under the brand Taha Kervan, which is one of the olive oil producers. Our olive oil production factory is located in Hatay, Turkey. We have compiled the most frequently asked questions for you. Then we can start now.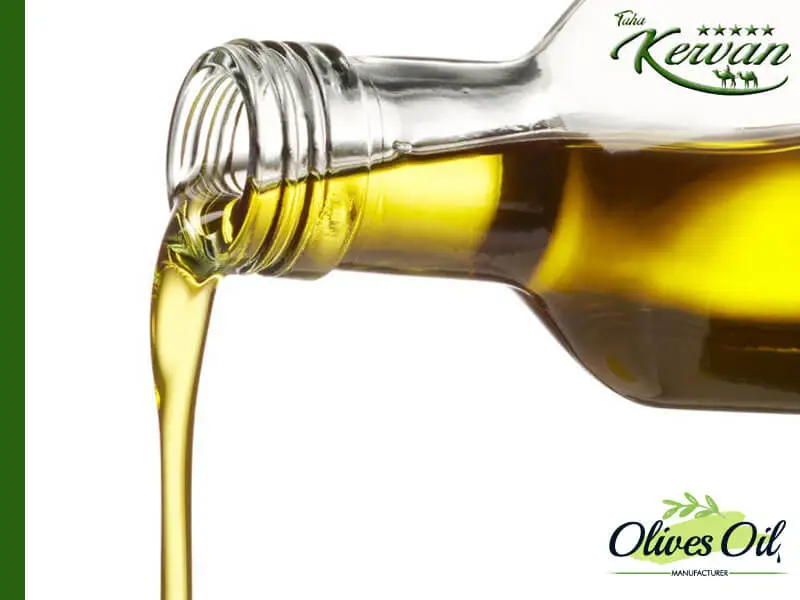 Olive Cultivation
Firstly, The process of producing olive fruit professionally by planting olive saplings is called olive cultivation. Secondly,Anyone who buys olive saplings and plant them in the ground under suitable conditions and maintains them can grow olives. Thirdly, Olive cultivation can be done as a hobby or commercially. As a result, those who grow olives with 5-10 olive saplings grow olives as a hobby. But, those who do this business with thousands of saplings grow olives commercially.
Companies that grow olives commercially produce table olives and olives for oil. Although the growing conditions are basically the same for both, the process is different. Growers of table olives harvest the olives when they are fully ripe or green. But there are different procedures for olives for oil. In order to obtain quality olive oil, methods such as early harvest application. Lastly, after the collection of olives we press without delay and turned into olive oil.
Olive Oil Production
We obtain most of the olives from olive trees, which represent peace in every period, and use for olive oil production. Because, the world's demand for olive oil is met by olives grown in regions dominated by the Mediterranean climate.
Spain is the leading country in olive oil production worldwide. According to the latest information, Spain, which produces 1,600,000 tons of olive oil, ranked first in the world. The next country after Spain is Italy, which produces 250,000 tons of olive oil. Next comes Greece, which produces 220,000 tons, and Turkey, which produces 172,000 tons of olive oil.
Harvesting Process
Ripe olives should be harvested with great precision. The biggest reason for this is that the technique used while harvesting will affect the yield in the next years. While collecting olives, do not damage the branches. Harvesting by hitting the branches of the tree or shaking the trunk of the tree with a machine reduces the yield in the following years.
Crimping Process
After harvesting olives we transport them to the squeezing plant under suitable conditions. When you do not transport the olives under suitable condition. It damages and reduce the quality of the oil. It increases the acid rate. For this reason, after harvesting olives, pressed under appropriate conditions.
The squeezing process of olives generally divides into two as cold and hot squeezing. Top quality oil is obtained from the olives pressed with the cold-pressed method. An olive oil with a wonderful taste, smell, color and aroma is obtained. You can obtain a lower quality oil from the olives pressed with the hot squeezing method. However, those whose acidity is lower than 0.8% in 100 g of oil are classified as extra virgin olive oil.
Bottling
After the squeezing process is completed, the olive oil is kept in the boilers. Afterwards, the boilers connects to the filling line , and then again we fill them into your desired packages. We fill the olive oils that we produce under the Taha Kervan brand in 250 ml, 500 ml, 1 liter, 5 liter and 18 liter packages.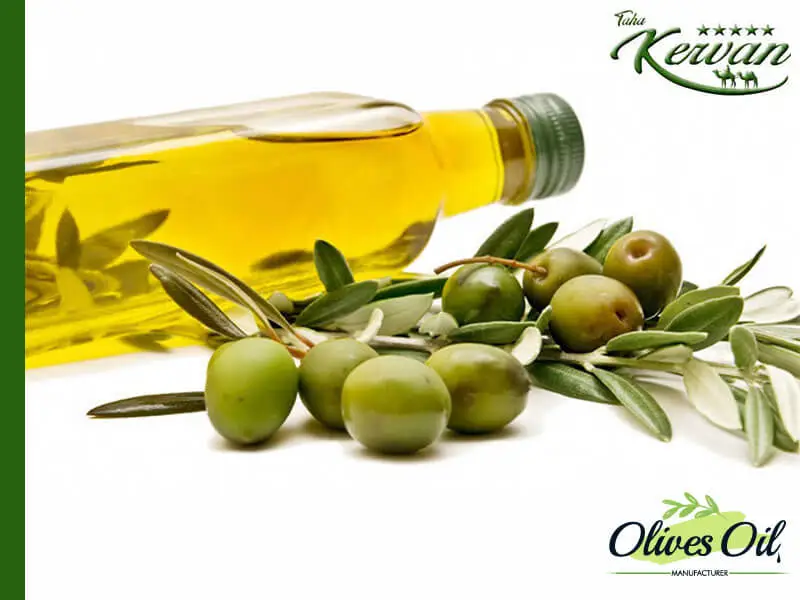 Olive Oil Producers Associations
Almost everyone living in the Mediterranean and Aegean coasts of our country has an olive orchard. While some of them cultivate olives as a hobby, others continue their lives with the money they earn from this business. But you will appreciate that the amount of olive oil obtained from 1 decare of land and the amount of olive oil obtained from 100,000 decares of land are different.
The most logical way to prevent the big producers from destroying the small producers is to merge. Small-scale olive oil producers can come together to achieve large-volume production and sales. All of these transactions are non-governmental organizations and their name is"Cooperatives". Small businesses that produce locally generally sell olive oil as members of the cooperative in their region.
Are you looking for an olive oil producer?
If you want to export olive oil from our country, you are in the right place. We produce olive oil under the brand Taha Kervan. Apart from this, we also produce private label olive oil. Please contact for detailed information and order.
Köy-Koop İzmir Union
İzmir Agricultural Development and Other Agricultural-Purpose Cooperatives Union founded in 1971 in İzmir. Thus, It operates through the merger of individuals and institutions producing olive oil in İzmir villages.
Mürefte Olive Agricultural Sales Cooperative
Established in 1986 in Mürefte village of Tekirdağ – Şarköy district. Mürefte consists of Şarköy, Çınarlı, Aşağı Kalamış, Güzelköy, Gaziköy, Eriklice, İğdebağlar, Tepeköy, Hoşköy, Kirazlı and Yukarı Kalamış centers and the number of registered partners in these centers is 2.365.
Pitireli Agricultural Development Cooperative
Established in 1972 in Pıtırelli village of Çanakkale – Bayramiç district. The cooperative, which also covers the surrounding villages, periodically holds informative meetings about olive cultivation. They carry out studies for the production of higher quality olive oil and the development of olive oil producers.
Gemlik Olive Agricultural Sales Cooperative
Established in 1941 in Bursa – Gemlik district, with the merger of olive producers. It consists of the centers of Ovaakça, Demirtaş, Selçukgazi, Avdancık, Çataltepe, Karabalçık, Alaşar, Dürdane, İsmetiye and Seçköy. It has 3327 registered partners.
Altınoluk Olive and Olive Oil Agricultural Sales Cooperative
Established in 1988 in the Altınoluk region of Balıkesir – Edremit district. Altınoluk, one of the largest cooperatives in the region, has a storage area of ​​425 tons of olive oil. The daily production capacity is around 140. It has 515 partners.
Manisa Agricultural Credit Cooperative
It works under the Turkish Agriculture and Credit Cooperative. Nisancipasa Mah. 1205 St. It is located at No:10 Şehzadeler/Manisa.
Bademler Village Agricultural Development Cooperative
Established in 1962 in the village of Bademler in Izmir – Seferihisar district. Together with the producers in the surrounding villages, they sell the products they grow in cooperation with them in the country and abroad.
Aydın Olive and Olive Oil Agricultural Sales Cooperative
Established in 1996 in Aydın Merkez Çiftlik village. There are 494 registered partners. It has a daily olive squeezing capacity of 160 tons. There is also a storage area of ​​61 tons of olive oil.
Milas Olive and Olive Oil Agricultural Sales Cooperative
Established in 1952 in the Milas district of Muğla. There are 1579 registered partners. It has a daily olive squeezing capacity of 180 tons. There is also 1435 tons of olive oil storage area. Apart from this, there is a storage facility for 100 tons of table olives.
Antbirlik Cotton and Citrus Agricultural Sales Cooperatives Union
Founded in Antalya in 1952, Antbirlik has pioneered agricultural reforms in the Antalya region since its establishment.
Kurtsuyu Village and Surrounding Villages Agricultural Development Cooperative
In 2007, they established an olive oil factory in the district. Thus, they had the capacity to produce 60 tons of olive oil per day.
Hatay Altınözü Olive Labor Women's Initiative Production and Business Cooperative
HAZEK, an initiative founded by Turkish and Syrian women in the Hatay – Altınözü region, delivers olive and olive oil products to all corners of Turkey.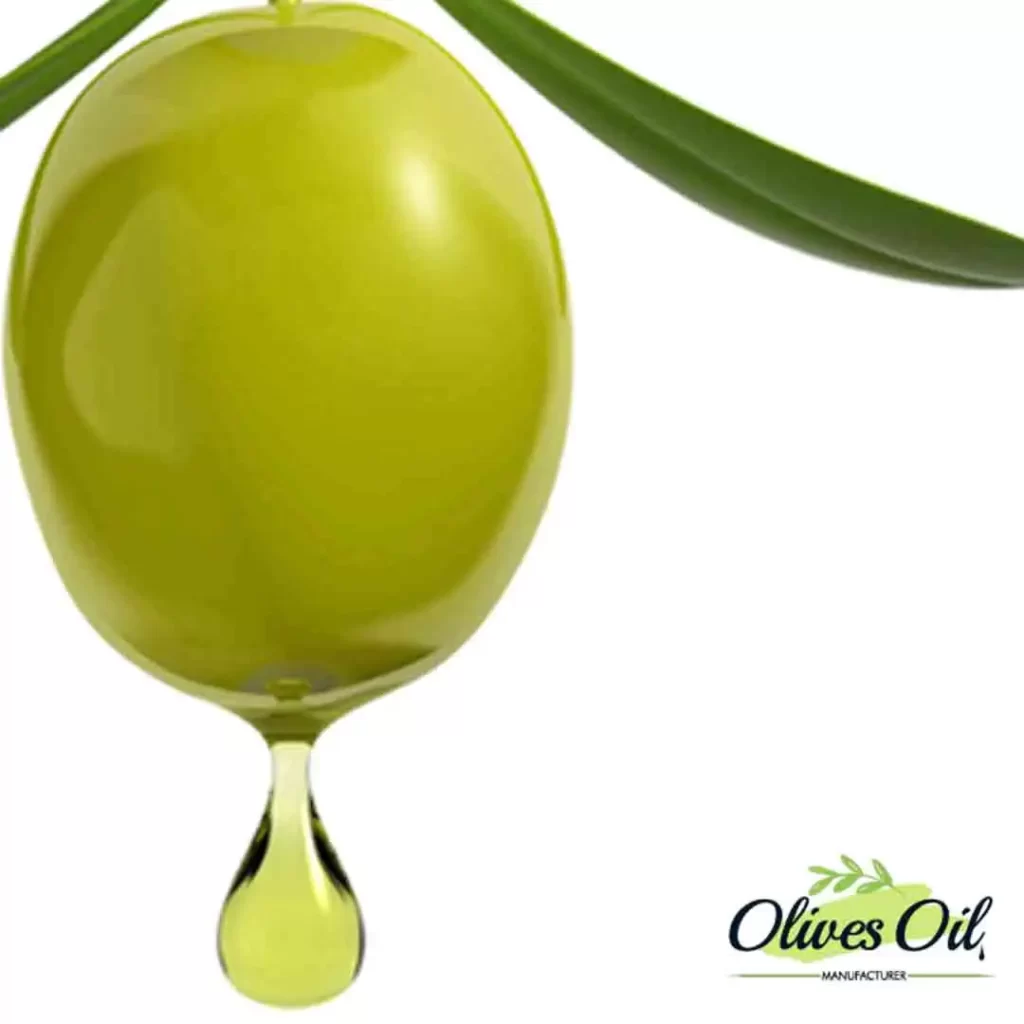 Communication with olive oil producers
Companies that want to buy wholesale olive oil make an order by contacting olive oil producers. Communication become even more important because the product we imported is in high quantities. Furthermore, the customer who requests olive oil must specify the characteristics of the olive oil he wants in full. Thus, a healthy business relationship establishes between olive oil producers and customers without any problems.
Mail
You can contact the manufacturer by sending a request e-mail to the e-mail address of the manufacturer.
Request details are conveyed to the manufacturer via the contact form on the website.
Telephone
Communication is established via the fixed or mobile phone of the manufacturer.
The olive oil factory where production is made is visited, tasting is done and the order is determined.
Contract with olive oil producers
There are some agreements between companies that want to buy olive oil and companies that produce olive oil. These agreements differ from each other in terms of content. For this reason, we will talk about the most used conventions.
Private label manufacturing contract
It is the contract used by companies that do not produce olive oil but want to sell under their own brand. Olive oil producers produce under their own brands for companies that demand private label olive oil production. After determining the packaging selection and label design before production, we sign the contract private label manufacturing contract. All details determination will be in this contract.
Order contract
It is a contract between the manufacturer and the customer. Therefore, this contract that contains all the information about the delivery conditions, price and delivery time of the ordered product.
Distributorship agreement
Companies that buy olive oil under the Taha Kervan brand can request to be the sole seller in the country where they sell these products. This situation has many advantages. However, in order to have this privilege, we sign a distributorship agreement. Our company will apply the conditions once if the the both parties accept the condition.
Olive Oil Producers FAQ